By Justin Aufdermauer
Executive Director
I am thrilled to welcome Shannon Cahoon to the Tillamook Chamber Board of Directors.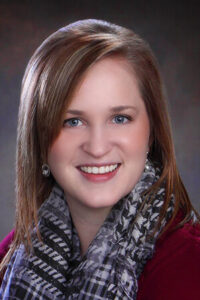 Shannon recently relocated to Tillamook after frequent visits caused her to fall in love with the area. She said she was motivated to join the Chamber Board of Directors because she believes Chambers are vital in each community.
She added that she is especially proud of and impressed by the work the Tillamook Chamber of Commerce continues to do throughout the county.
"I'm immensely proud to be a part of the organization and hope I can add to its positive impact and growth during my time on the board," she said.
Of all the programs the Chamber currently operates, Shannon said one of her personal favorites has been Tillamook Takeout. "We can never say enough about what it did and does for our local restaurants and families who depend on those jobs for their livelihood," she said.
Shannon is also excited to be a part of the advocacy work the Chamber does to help bring a united Tillamook voice to Salem when it needs to be heard.
"A good Chamber plays a vital role between creating a favorable operating environment for local businesses and advocating on their behalf," Shannon said. "A Chamber that is operating to its full potential has positive impacts on the local business community, as well as the residents by ensuring that local needs can be met locally and that residents have access to good quality of life."
We are so pleased to have Shannon's positive energy and passion for our area on the board. We are lucky to have her, not only as the Chamber, but as a community. While she may not have been born here, Shannon is planting roots here and said she hopes to make a positive impact. (I would argue that she already has.)
I hope the next time you see Shannon out and about doing good work that you congratulate her on her new board position.