Earlier this month West Elliott Boutique and West Elliott Studios celebrated their one-year anniversary — and their persistence through the COVID-19 pandemic — with a special Chamber ribbon cutting ceremony. Built up of a boutique, esthetics, photos and florals, the downtown Tillamook shop is a collection of dreamers looking to bring happiness to others.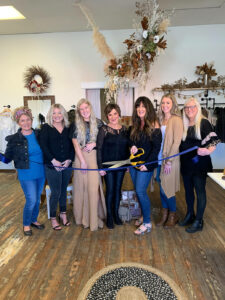 "So many people are repeat customers who come in and support us," said boutique owner Kim Martin. "They could go to Portland or shop online, but they still got all of their Christmas gifts at our shop. They still think about us for birthdays or baby showers. I really want to thank the community, because without them coming in every week to support us, I don't know if we would have made it."
West Elliott started as a studio space for photographer Natalie Travis and makeup artist Kait Dooher.
Kait has been a staple makeup artist in Oregon for more than six years. She went to Aveda Salon in Portland right after high school, and she's spent time on the East Coast. Eventually she made her way back to Tillamook, driven by her passion of making women look and feel their best.
Natalie has been doing photography on the Oregon Coast for four years now. She was a barista for six years before finding her passion in life. She especially enjoys photographing all things related to love: couples, weddings, engagements, motherhood, newborns, families, self-love and more.
The women started the business while brainstorming places for rent in their hometown. The space at 112 Main Ave. was perfect for what they needed. Natalie could use a portion of the space as a photography studio, while Kait could reserve an area for a spa room and makeup lounge.
In a nod to the building's long history in Tillamook, Natalie and Kait decided to name their studio after "Mr. Elliott," the building's owner during the early 1900s. They added the word "West" to represent their Pacific Northwest geography.
Renovations started in January 2020. Soon afterward, Natalie and Kait realized that they had more space than they knew what to do with, so they started thinking about the possibility of opening a storefront. Natalie's mom, Kim Martin Travis, has always wanted her own little boutique, and with this new journey, the women wanted to make that dream a reality.
Kim joined the girls in business in March, opening West Elliott Boutique. The COVID-19 pandemic took hold no more than a week later.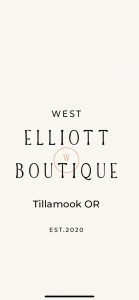 "We were really worried. It felt like we had put all our time and resources into this business, and all of the sudden we didn't know what would happen," Kim said.
But the women persevered, finding ways to continue doing business even while their storefront was closed by state mandates.
"I would post online whenever I got new items in, and people would comment on social media. Then, they could meet me down at the shop, and I could hand it to them," Kim said. "We also did contactless payments using Venmo."
In some ways, the pandemic inspired growth at the business by allowing other family members to start their own lines of products for stock in the boutique. Natalie and her sister, Hailey, partnered together to open the Iron Threads earring and accessory business while working from home. And Kim's mother, Candace Martin, launched a line of bath and skincare products called Love & Lather.
Kim's cousin, Lelani Martin, also joined in on the fun by partnering her business with the boutique. She offers Riverside Floral flower subscriptions, fresh floral arrangements and wedding floral services, which can be ordered through West Elliott.
"It's all family," Kim said.
By summer, as businesses began reopening, the women of West Elliott realized that their shop could and would make it through the challenge of a pandemic.
"It just all came together. Everybody is pitching in and making it work," said Kim, noting that the boutique is able to keep overhead costs low because family members donate their time to run the cashier and other daily operations at the shop.
Chamber events also helped generate foot traffic after months without during the quarantine. Kim said the Chamber's Sip & Shop has been particularly successful for West Elliott, which nearly sells out on the Friday evenings when customers stop in to enjoy a glass of wine and browse the racks.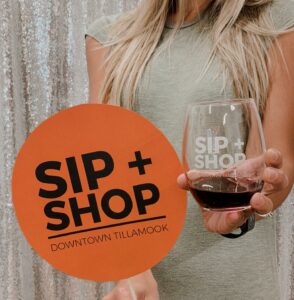 The boutique re-invests its profits into buying new products and expanding its offerings, Kim said.
"The shop used to be about a quarter of the size, and my daughter had the other side for her photography. But we just kept growing," she said. "Now it's a full, thriving shop."
At the ribbon cutting ceremony this month, the family was "just about in tears" as they reflected on and celebrated their first year in business.
"It was really emotional. We were like, 'We couldn't believe we've made it,' " Kim said.  "But we are still here, and it's better than we all expected."