By Justin Aufdermauer
Executive Director
In case you haven't caught on by now, the Chamber Board of Directors is a large group of diverse people with an abundance of skills and abilities. The Chamber of Commerce is who it is, and the staff is able to do the work they do, because of these dedicated individuals. This week, I am excited to introduce you to two more Board members who are integral to the work we do.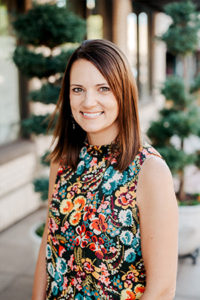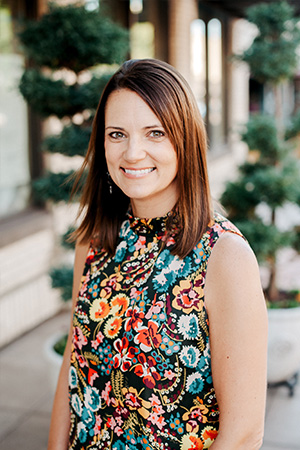 Natalie Rieger. For 16 years, Natalie and her mom have co-owned Sunflower Flats in downtown Tillamook, which last year was awarded Small Business of the Year at the Chamber of Commerce's Community Awards Banquet. As a small business owner, Natalie is responsible for the accounting, marketing, scheduling, and ordering – as well as making deliveries and sweeping floors. In other words, she understands that small business owners have to master a myriad of tasks and responsibilities.
On top of all that, Natalie has spent the last year serving on the Chamber Board of Directors. She is a life-long Tillamook resident and as someone who understands the intricacies of retail, she felt that she could lend a "shopkeeper's perspective" to the Chamber Board.  
"Sunflower Flats has been in business on the corner of 3rd and Main for 16 years and we have seen the progression of the Chamber becoming extremely relevant and involved in what's going on with businesses in the county," she said. "I was happy to be asked to be a part of that."
Natalie is excited to find ways for the Chamber office to be open on Saturdays during the high-volume tourist season, as well as fostering new business placement as the downtown construction project looks to completion.
"The growth downtown has been exciting to see," she said. "The successful Farmers Market, Second Street Plaza, Pacific Restaurant, de Garde Brewery just to mention a few. We are on the cusp of a really thriving and beautiful downtown core."
Natalie added, "The Chamber is a constant hub of networking businesses and people. They are working to create business-to-business relationships such as the Tuesdays Together meetings, and business-to-public relationships  like the Cork & Brew Tour, and people-to-people opportunities like the Chamber-sponsored excursion to China. Plus, the new space downtown is welcoming to business professionals and travelers. I like that entrepreneurs who don't necessarily have a storefront can use their facilities to meet with clients."
In conclusion, Natalie said the Chamber is working hard to listen to its members' needs and feedback. "[The staff] is very organized, thoughtful and are creative leaders," she said. "My fellow board members are progressive thinking, smart and level-headed human beings."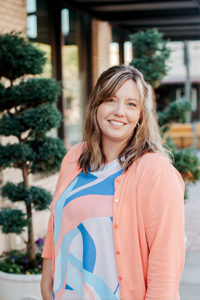 Sarah Absher:  Sarah is the Owner/Principal Instructor of Dance Zone and  the Director of the Tillamook County Department of Community Development. She has served on the Chamber Board for one year.
As a small business owner herself with a strong development background, Sarah understands the needs and challenges of coastal businesses and recognizes the importance of making sure these business owners have local support. Her professional background in land-use planning and development and her knowledge and relationships with the local community and state agency partners helps support the Chamber and facilitate discussions related to development and community projects.
"Networking with local community and state agency partners to help facilitate discussions with community members, as well as providing information when needed to help small businesses maneuver through local development review processes is extremely important and I see my role as a Chamber Board member as being the person who can assist in these efforts," she said. "The Chamber has made strong efforts to connect with the community in various ways, especially during the Highway 6/101 project, and including the downtown improvement projects; the staff has done a great job in making sure community members are regularly updated as the construction schedule moves forward."
Sarah also views  her role as a Board Member as a great way to help her community.
"Community is so important," she emphasised. "Tillamook County is my home and where I grew up. My family consists of small business owners, commercial fishermen and loggers. We must help support one another in ensuring the economic sustainability and vitality of our small coastal communities."
"Tillamook is changing/evolving at a rapid rate and I look forward to seeing what the next ten years brings," she added. "My hope is that the Chamber continues to be a strong partner, advocate and resource for local businesses and remains actively engaged in helping with downtown revitalization efforts."
The Chamber, and our entire business community, is grateful for the time, energy and passion that Natalie and Sarah bring to the team.