Vacation rental listing service directly connects travelers, rental owners
by Mallory Gruben
Communications Manager
A frequent visitor to the Oceanside area, Cindi Brooks remembers walking the beach with her husband two decades ago wondering about how to find information about the vacation rentals overlooking the shore.
In days well before AirBNB, it could be a challenge to find a place to stay during their regular visits to the coast, Brooks said. Sure, VRBO was in its early years and offered some listings, but the company was not widely known, nor did it have a great presence in Brooks' favorite getaway spot.
"My husband and I would get frustrated by the process. Oceanside was our favorite place to vacation, but it was really hard to find a rental — especially one that was pet friendly. Then I had an idea, and I put this website together," said Brooks, who launched the Beachcombers NW listing service in 2001.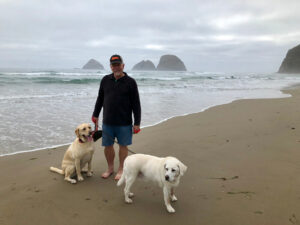 The small business started as an exclusive listing site for rentals in Oceanside and Netarts. It has since grown to include rentals across the Oregon and Washington coast and, this month, celebrates its 15th year as a member of the Tillamook Chamber of Commerce.
"The Chamber was extremely helpful in connecting me with vacation rental owners and managers. I had brochures made up and put them in the Chamber. That's mostly how I got my start," Brooks said.
Beachcombers NW works directly with vacation rental owners and managers to put information about their locations online. Then, interested renters can book through the site and be put in touch with the owners or managers directly.
She likened the site to VRBO or AirBNB, but with one major difference: Beachcombers NW is not a third-party booking site. Renters work directly with the owner or manager of the location when booking, not with a Beachcombers representative.
"Sites like AirBNB or VRBO are a third-party booking site. They get in the middle of booking and often charge a booking fee for the traveler and a processing fee for the owner or manager of a location," Brooks said. "We are more transparent and operate basically as a guide or information source. We put the owner or manager's information right out there, so renters can contact them directly. And we don't charge booking or processing fees."
A changing industry
Brooks didn't necessarily set out to eliminate the booking middleman when she started the site nearly two decades ago. In fact, at the time VRBO — then known at Vacation Rental By Owner — operated much like its smaller contemporary.
However, as more people began traveling and the demand for vacation rentals increased, many sites switched over to be third-party bookers.
Brooks resolved to keep Beachcombers NW the same because she saw the benefit for both travelers and owners and managers.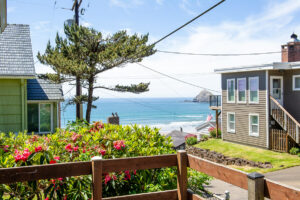 Travelers could contact an owner or manager directly to ask about the area or pin down the smaller details of their trip.  They don't have to worry that their questions could get routed to a customer service representative who may not be based locally.
"It's frustrating when you're planning a trip and your booking agent doesn't know all the details of the area or of the rental," Brooks said. "With my website, a traveler can build a relationship directly with the owners or managers. And if they like an owner or manager, they tend to come back and book with that rental again.
Similarly, owners and managers appreciate the opportunity to talk directly to vacationers and "kind of screen them," Brooks said. Other sites don't allow that kind of personal contact.
Beachcombers NW also offers features for owners and managers that most sites don't, such as the "Last Minute Bookings" page.
"If someone cancels, an owner or manager can post on that page, and it can help them fill up that space, so the home doesn't stay empty at their expense," Brooks said. "A lot of my owners have thanked me for that service."
Invested locally
Although Beachcombers has grown to include more than 600 listings, Brooks still has a soft spot for the rentals around Oceanside. Most of Beachcombers NW's earliest listings came from Tillamook County, and many of those original owners and managers still use the site today, including Happy Camp Hideaway and Ocean Sands and Surf (both of whom are also Tillamook Chamber members).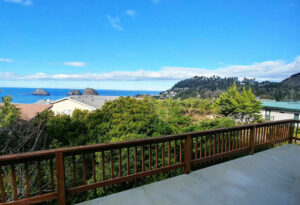 "My husband actually proposed to me in Oceanside, so it has a special place in my heart. We haven't visited in a while because of COVID, but otherwise we try to get out there at least once a year," said Brooks, who lives in Welches, Oregon. "I do have family that lives in Tillamook, and I really care about the community there."
She credits the Chamber for helping foster her connection with local business owners and for keeping her business' name in the public eye.
"It's great to have extra exposure through the Chamber, whether that's in the online membership directory or leaving brochures at the main office for visitors," she said. "The Chamber helped get us started, and it helped get us out there over all these years."