By Justin Aufdermauer
Executive Director
Things are moving along nicely into the new year, and I wanted to pause and introduce you to two more of our seasoned board members.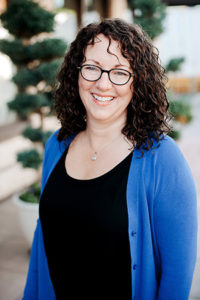 Mary Faith Bell. Mary Faith is the Director of Communications and Marketing for Tillamook Regional Medical Center. She has been on the Chamber Board for nearly five years, and has served a variety of roles, including the Board President, Vice President and Past President.
When Mary Faith joined our board, she was excited to support local businesses. "Good things were happening at the Chamber, the organization was changing and growing and I was happy to get involved," she recalled.
Mary Faith represents the hospital, which employs 545 people and is one of the bigger employers in Tillamook County. "I think it's important to have representation on the board from local businesses of all sizes, from big to small," she said.
Those of you who know Mary Faith know she  is highly skilled in communications, public relations, and building relationships – which is key to getting things done.  "It is my pleasure to be an ambassador for the Chamber in the community and outside the community, I love representing our culture wherever I go," she said.
Mary Faith said she's very proud of the new Chamber office. "It reflects us as an organization and represents our community to visitors in the best possible light."
"I'm also proud of the work we're doing downtown both to help mitigate the challenges of the Highway 6/101 construction project and to revitalize downtown, to make it the heart of our community, the place we gather and celebrate and shop and do business," she added. "I am proud of the downtown business owners who are working so hard to survive the winter season, which is hard on the coast under the best of circumstances, coupled with construction and parking issues which are impacting everyone. I'm excited about the long view: to see downtown Tillamook five and ten years from now. I think we will be amazed at what we've accomplished."
Looking ahead, Mary Faith is excited about the Chamber's new role as the Tillamook Farmers Market manager: "That is a great fit and a terrific partnership," she said. "The Farmers Market is already wonderful and I believe it will just keep getting better. In a small town, many of us wear multiple hats and as individuals and organizations. Partnering and combining efforts makes us all stronger."
As one of our longest-serving Board members, Mary Faith has been an integral part of the Chamber's continued growth. "In other communities, Chambers are shrinking and dying of attrition. The Tillamook Area Chamber has practically reinvented itself ," she said.  "I want the community to know that you have every reason to be proud of your Chamber and to have confidence in us. The Chamber board is very dynamic, it's a young board with great energy, innovative ideas and a heart to serve the community."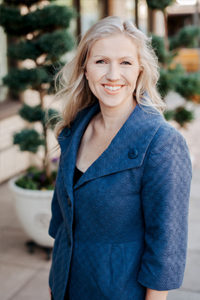 Adrienne Allen:  Adrienne and her husband run Victor Dairy, a 500-cow dairy farm. Born and raised in Tillamook, Adrienne is a firm believer in staying involved with her community, which spurred her decision to join the Chamber Board.
"We always make an effort to shop local, we are raising our five children here, and I wanted to help make a difference," she said.
Adrienne brings a plethora of background and experience to the Board; she has her Bachelor's Degree in business, is a former small-business owner, and a former employee of the Women's Resource Center. "I've seen a lot of different aspects of our community through the years and how they are directly connected," she said.
On top of that, she also used to work for the Tillamook County Creamery Association where she learned first hand how dairy is integrally incorporated into our community.
Above all, Adrienne likes to be a voice for families and advocate for family-friendly events.
"The small gatherings downtown have made a huge difference," she said. "Both the community- and family-oriented events have been well attended and show how much we need those types of activities in our community."
Adrienne said she's excited to see ways to incorporate more downtown events to attract both local families and those traveling through the area. "I've been really impressed with the small businesses that are getting involved and having an online presence," she said. "We've tried to attend each and every one of them and I'm excited to see more things that will bring families downtown."