TP Freight Lines, Inc.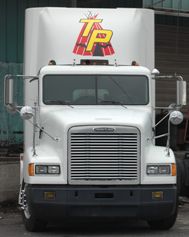 TP Freight Lines, Inc.
Need truck transportation in Western Oregon? Look no further than TP Freight Lines and L.C. Hall's Truck Lines. We blanket western Oregon from the Cascades to the coast and throw in a little bit of southwest Washington as well. Our companies started in the 1920's and we're proud of our roots in the small communities of western Oregon. We treat our customers like our neighbors who we value as friends.
2703 Third St.
Tillamook, OR 97141
800-558-8217/503-842-2574