Pitches at the Port ⚓
July 30, 2022 @ 9:00 am

-

3:00 pm

Free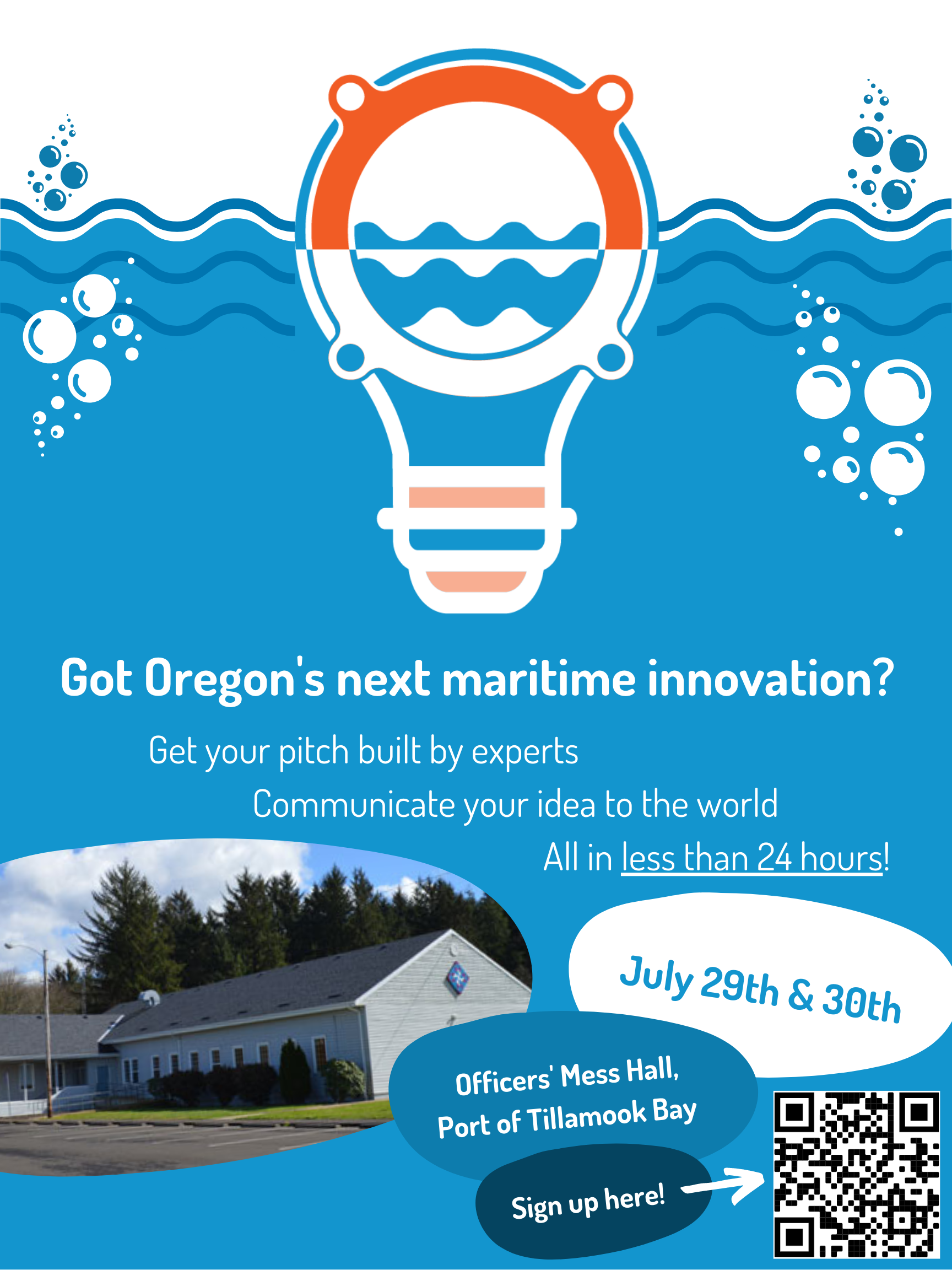 Communicate your idea to the world and build your elevator pitch on July 29th & 30th at the Port of Tillamook!
What's an elevator pitch?
It's a fine-tuned explanation of why someone would want your product or service without relying on price-cutting, expensive ads, or complicated giveaways … all done in less than 60 seconds
Seems like a lot to fit into just 60 seconds … How can I explain to people why my product is important, or what my revenue potential is in such a short amount of time?
In less than 24 hours – you'll get connected with people who can help you:
Nail the problem you're solving
Explain how your solution will fix this problem
Understand the realistic and measurable market potential for your solution
Highlight what makes your idea better than the competition
With all those combined, you'll walk away with a fully-formed Elevator Pitch that can take your business to the next level!