Heart of the Hill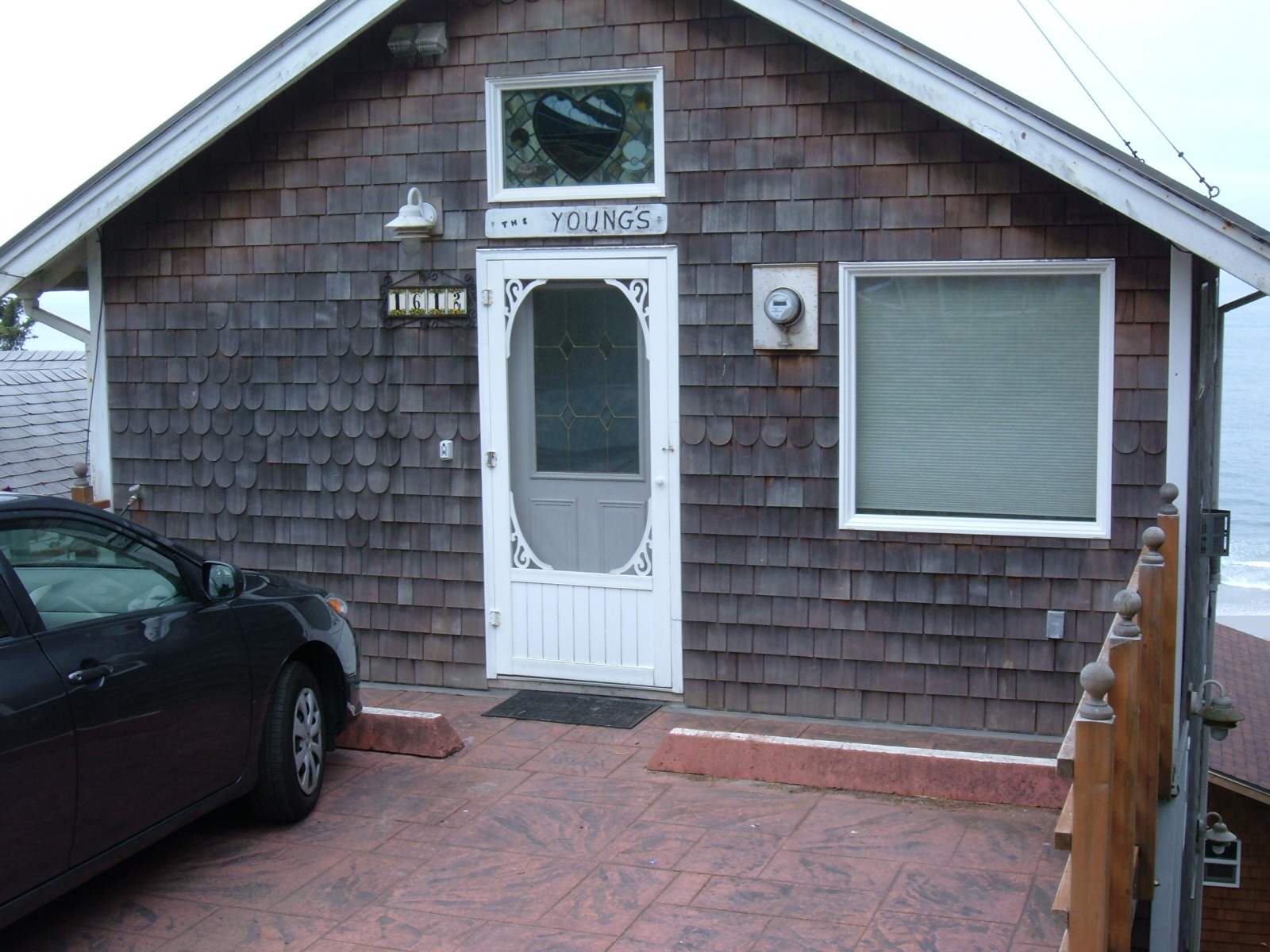 Heart of the Hill
Located in Oceanside, Oregon, 9 miles west of Tillamook. There are two cabins on the property with three rental units. We call the rental cabins HEART OF THE HILL because they are located right in the middle of the Oceanside Village.
The upper cabin sits 150 feet above the sand with the lower cottage below in front of it. All three units allow for unimpeded watching of whales, birds, hang-gliders, surfers of many types, and general beach activity. The main attraction is the Three Arch Rocks game preserve, directly in view from all the large  front windows.
The upper cabin has two (2) rental studios, one on top of the other, with a laundry room basement. Each studio has a Queen-size bed.
The lower house is a two story cottage with two (2) bedrooms and one and one half (1-1/2) bathrooms, with laundry facilities in the full bath. There are two (2) twin beds and one (1) Queen-size bed.
The units feature wood floors and ceilings, extensive tile, granite counter tops,  propane fireplaces, private decks, complete kitchens, washer/dryer, comfortable accommodations, and fabulous views. Heart of the Hill is a terrific romantic getaway spot.

Oceanside, OR 97134
503-975-1148