Singing Bowls Meditation
June 10, 2022 @ 6:30 pm

-

7:30 pm

$30.00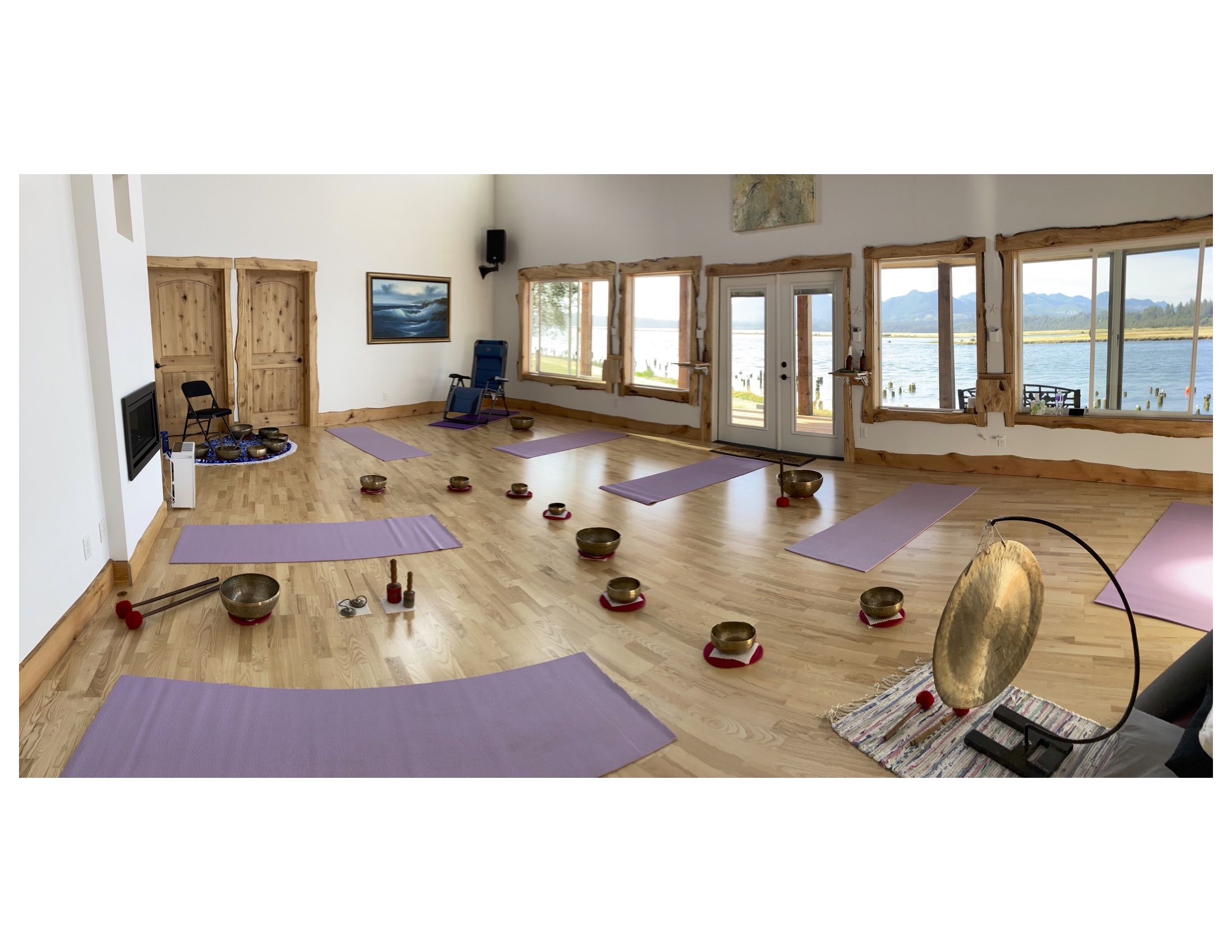 Julie's meditations include an introduction to the history, traditions, and making of the Himalayan Singing Bowls. As you embark on your meditation with Julie, you will be invited to set an intention for your session. The sounds of the bowls are designed to deeply relax and open the Chakras, which the bowls are in harmonic resonance with. The session is both tactile AND auditory: bowls will be placed around and even on your body to both feel and hear the acoustic vibrations they produce.
The meditation concludes with a grounding exercise to support walking out the door and into the world feeling more relaxed, healthy, and uplifted!
Cost: $30 per person.
Spaces are extremely limited (8 participants) for group meditation in order to support physical distancing safety requirements during the covid-19 pandemic. Reserve TODAY by clicking the Find Tickets link to assure your spot!
COVID-19 NOTE/Update: In addition to limiting the size of this class, wearing a mask while indoors is currently required until further notice, to support the safety of our patrons. Thank you for understanding!
Julie Garcia is a certified practitioner of the Himalayan Singing Bowls.
She was trained in Colorado at the Atma Buti School of Sound and Vibration by Suren Shuresta. Julie began deepening her healing arts journey in 2011, which led to licensure in 2017. She has been in private practice since that time, and delights in sharing the bowls' many gifts by helping people to deeply relax…
Check out the following videos to learn more about what to expect!