Rainy Day Village Picnic and Town Hall in the Park
July 9, 2022 @ 11:00 am

-

1:00 pm

Free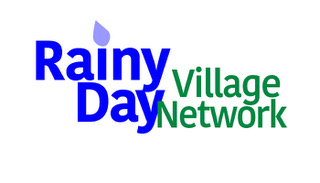 Please join us on Saturday, July 9th at 11:00 at Nehalem City Park, 12705 Hugo Street, for a Town Hall and Picnic.  Let's get together to eat, socialize, and talk about the future of Rainy Day Village.  Bring a picnic and a chair or a blanket and visit with old friends and make some new ones.  Treats provided!  At 12:00 there will be a conversation about where Rainy Day Village can go from here.
And Save the Date:  July 16th will be a follow up meeting at 2:00 at the same place:  Nehalem City Park (and with more treats!)  Come and help plan the future of Rainy Day Village in more detail.
Rainy Day Village (RDV) is part of the Village Movement which started in Boston over 20 years ago to create a new model for aging and ways to support older adults who desire to remain in their homes, allowing them to stay active and engaged in their communities.  A local group began meeting in 2017 to discuss how this movement might support and enrich lives on the northern Oregon coast.  We soon realized that rather than focus efforts on creating a local non-profit, it would be advantageous to join an existing village organization. In early 2019, RDV became the 11th village under Villages Northwest, "hub and spoke" model operating in the Portland area. As a spoke we have access to the considerable experience of Villages NW to help build RDV.  For more about Villages NW go to www.villagesnw.org.  For more information about the Village Movement go to Village to Village Network www.vtvnetwork.org
Robust efforts were made to build Rainy Day Village by constructing the foundation that would be needed to have volunteers provide services for paying members and even more importantly to create a vibrant network of community connections:  people living their lives with pride, grace and independence in safe, healthy and socially connected ways.  The 20 year history of the Village movement has shown that the relationships built among villagers has added depth and meaning to people's lives way beyond the help they receive with daily chores.
RDV was poised to open with members and volunteers in May 2020.  Unfortunately, the launch date has been postponed indefinitely, due to COVID. Since the start of the pandemic RDV has been in a holding pattern.
The Steering Committee has decided it's time to assess where we are going and hope that interested parties will attend one or both of the upcoming meetings to help plan the future of Rainy Day Village on the North Oregon Coast.
For more information email Rainydayvillage@gmail.com